Frequently Asked Questions?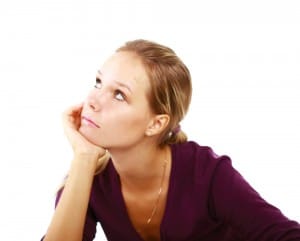 What is EFT?

EFT is an acupressure technique combined with affirmations to address a specific issue. EFT works by balancing the body's energy system. Correcting these imbalances is done by tapping on meridian points, while being tuned into the issue to be resolved.
What can EFT be used to help?

The possibilities are endless! In my experience, it works on just about everything.  A famous saying in EFT is "Try it on everything…."

Why do I need to work with an EFT Practitioner?

As in all therapeutic situations, it is extremely helpful to work with someone that you can trust to help guide you through the process to identify the core issue or driver behind the problem. A qualified EFT practitioner will know the right questions to ask, and when to ask them.  Quite often, we will not take ourselves in to areas, which feel uncomfortable, but a qualified EFT practitioner can provide the safe environment for this to take place, allowing you to stay tuned into the problem and get relief when and where it didn't seem possible.

Do I have to believe it for it to work?

NO! EFT works whether you believe in it or not. I have worked with many skeptical clients and repeatedly it has proven to work without the client having any belief in the process.

Will EFT work on Kids?

Eft works beautifully on children! Since children are still in the process of forming their self concepts and core beliefs it is very easy for children to release fears and blocks very fast and without a lot of difficulty.

How will I know it is working?

At the beginning of a session, I will ask you, on a scale from 0-10, what level of intensity you are feeling regarding the issue. After each round, we will test to see if it has gone down. Usually a client will start out at a level 8-10 in intensity, after the first round it will go down a little, the more we address the issue the more they will feel the intensity shift, eventually going down to a zero.

What if nothing else has worked for me?

If nothing else has worked for you, then you should definitely try EFT. In most cases, including my own, it has worked when nothing else has!

What if I don't want to talk about my issue?

This is no problem! In my practice, I have several different EFT techniques that allow me to guide you through the process without ever knowing what the problem is. Your privacy is my first priority and I will make sure that you are comfortable. Any issue you do not want to discuss can still be addressed and cleared easily.

What if I am taking medication?

EFT is not a replacement for medication. At any point you decide to stop taking medication, you should first discuss it with your doctor.

Why should I use EFT over other forms of therapy?

EFT gets to the root of the problem extremely fast.

EFT works to remove the emotional charge from the memory, fear, phobia, that other therapies don't and can't address

EFT is safe and does not have strange side effects

EFT can be done over the telephone

EFT often works when nothing else will.

EFT can provide results in one session when other therapies can take months, weeks or even years.

EFT gets to the core of the problem that's causing all of the uncomfortable side effects

EFT is more than a treatment for a problem, it goes beyond shifting your perspective it provided a freedom from a feeling, thought or a fear and provides clarity and ease

Are there any negative side effects?

To my knowledge, there has never been any reported negative side effects. In some cases while addressing physical pain, the pain has been known to shift locations in the body, but eventually the pain dissipates fully.

How long do the results last?

In most cases, it is permanent. Once the issue is fully cleared and the client has a new perception of the event or memory, the emotion driver is gone and the client experiences freedom from the issue.  However, in some cases, a client will have multiple events, or aspects around an issue that were not remembered or addressed, if this is the case then more work will need to be done to clear the issue out completely.

Can EFT be done over the phone?

YES! Although my EFT practice is in Orlando, Florida, I am able to help my clients all over the United States. My phone clients see just as good of results as my in office Orlando, EFT clients.
EFT Practitioner, EFT Orlando, EFT Lake Mary Florida, EFT Winter Park Florida.